Rex Rods Sling Shot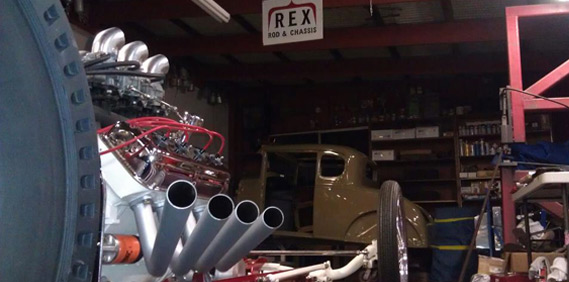 A few years ago, Keith Tardel (Rex Rods) had the idea of reproducing the old Chassis Research style dragster frames. He's done a few of the bare frames now, but until this weekend the world hadn't seen a complete running and driving car. Well, now it has…
My good buddy, Steve Wertheimer, made the pilgrimage to the ranch this past week to help Keith button up the build and get the car fired. It's been about 7 days of absolute heaven for Steve as he had never been to the world headquarters of both Rex Rods and Vern Tardel Enterprises in Santa Rosa, CA. He has texted me just about every day with some new discovered coolness or building excitement over the coming completion of his dragster.
On Saturday night, the cup runneth over… The dragster fired. Immediately after, Steve sent me a really poorly shot video of the event. He was too damned excited to worry about production… and after seeing and hearing this car, who could blame him?
You'll see much more from this digger soon. Promise.
Until then, enjoy:
UPDATE: Steve sent another video once his blood pressure went down:
102

Comments on the H.A.M.B.