Before there was Chip, there was Sam.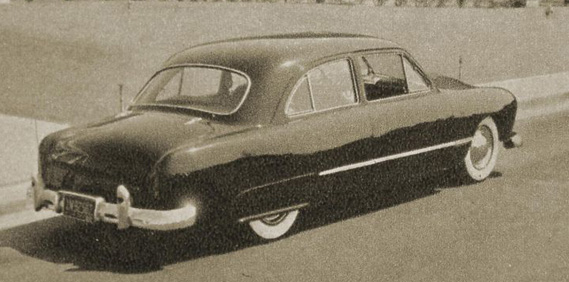 And as a young man, Sam Foose helped Chuck Calvin restyle this 1950 Ford Tudor sedan for Don Britton. The car was nearly brand new when it was given the full custom treatment including a seamless sectioning job, with 4 inches removed from the body sides. The stock grill surround was reworked and a floating bar grille installed, with a shaved hood and frenched headlights looming above. Out back, the car featured dual exhaust exiting through the rear bumper and small round taillights tunneled in the bumper guards. Interestingly, the front bumper guards featured the same diameter holes as the rear- Perhaps with hidden turn signals. Dark lacquer paint with no striping, shaved handles, shortened trim and simple custom wheel covers all added to the 'less is more' styling language. Sam had the eye for clean design right from the get-go, and that tasteful restrain stayed with him on his custom car work for the next 40+ years.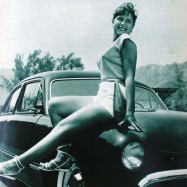 43

Comments on the H.A.M.B.