Rolling Power Outages In Texas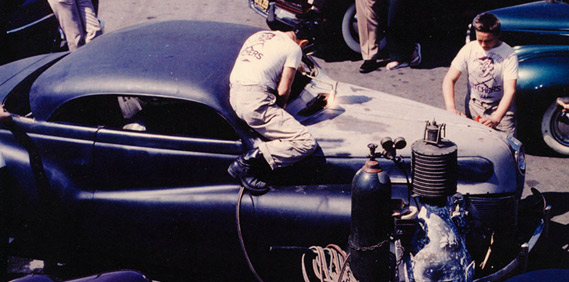 It doesn't get cold all that often here in Central Texas, but it's cold as hell right now. In fact, it's 26-degrees as I type this from my trusty iPhone. And I'm typing this from my phone because the weather has freaked out the power company. So much so that they are executing rolling power outages – we get 30 minutes of power, 30 minutes of nothing. As you can imagine, this environment is not very conducive for my posting obligations.
It's cool though… I can improvise. I can create content from nothing. And you guys can help.
I've been browsing the HAMB from my phone and thinking about my favorite threads ever posted. I know my mind will change by the hour, but I think these two might just do it for me:
1940's Period Correct Hot Rods
Each is full of fantastic imagery that you can get lost in for hours. It seems like I go back to them once every few months and get blown over just as hard every time. Time suck…
In any case, I thought this might be a good opportunity to hear about your favorite thread of all time. Reply to this posts with your links!
Editor's Note: I've never posted a feature article from my phone, but with luck this will work. Bare with me if we experience any technical difficulties.
…………….
63

Comments on the H.A.M.B.