Register now to get rid of these ads!
NEW JALOPY JOURNAL & H.A.M.B. MERCH!

Hey fellas, we've just re-stocked the store with a couple of great new t-shirts, an incredible jersey, and just about the best damned ball cap ever made. Put it all in your wardrobe and you'll be the sharpest dressed man in the pits - that's a promise!

Anyway, to check it all out just

CLICK HERE!

(To get rid of this notification, just click the little grey 'x' located in the top right hand corner of this notification box.)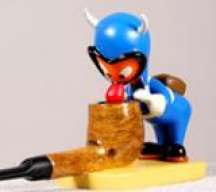 Birthday:

May 24, 1972

(Age: 42)

Location:

Occupation:

Starving Artist
Trashed & Hammered
Member, 42, from HR,Oregon
Trashed & Hammered was last seen:

[On BYO]Managing account details, Dec 21, 2014 at 8:43 PM
Loading...

Loading...

About

Birthday:

May 24, 1972 (Age: 42)

Location:

Occupation:

Starving Artist

1949 Mercury 4 door

nope

Okay you asked for it. My name is Paul. I'm from Tulare California where I grew up dairyfarming for the family. Lot's of fun that was. When I wasn't in boots I wore Chuck Taylors. First thing I ever drove was a Model 65 Massey Ferguson tractor.
I grew up learning how to weld but my Father was and still is a naturally gifted and fantastic welder. Dad's great.
First build was a 63 VW ragtop beetle. I'm am 80s kid. I've worked in Body Shops, machine shops, heavy construction, Welding, and lots and lots of concrete wasted some money on college here and there, then the Grateful Dead distracted me for a bit Eventually I moved to L.A. where I did TV News Graphics for 13 years.... until April 2010! yep
Now live in Oregon found out they love people from Cali and I am still Truckin on! Keep'n busy. Getting ready for zombies aliens or the next best thing.
All time Favorite things are: My Girlfriend's Freckles, Dogs, Cars, Dogs in Cars, Car Shows, Most Car people. Shooting Pool for funzies, Garage & Estate sailing, Jack Daniels and Coca Cola, Vintage Tools, & also
Photochopping cars for a great group of guys on this website.....
and of course sitting on my ass too much surf'n the HAMB.
Favorite Off Topic cars: Early VWs, Notchbacks, Split-windows, Military everything, 4x4s, Unimogs, Broncos, Willies, 70s, Chevy K5, Tractors, Old Motorbikes, Bicycles & Anything Old or Weird or One of a kind.
Favorite HAMB cars: My own car. Slow and Low Leadsleds, 49-51 Mercurys, Shoeboxes, Zephyrs.Fat-Fendered, Taildragging, Bombs, Old ChevyPUs, COEs, Panels/Deliveries, & of course anything Gene, Paul Bragg or Rick Dore builds.
__The Trout is Out

Check out WAAAM it's Hood River Oregon's
Western Antique Aeroplane & Automobile Museum
http://www.waaamuseum.org/

Interact

Loading...

Loading...

Loading...
Register now to get rid of these ads!