Register now to get rid of these ads!
NEW JALOPY JOURNAL & H.A.M.B. MERCH!

Hey fellas, we've just re-stocked the store with a couple of great new t-shirts, an incredible jersey, and just about the best damned ball cap ever made. Put it all in your wardrobe and you'll be the sharpest dressed man in the pits - that's a promise!

Anyway, to check it all out just

CLICK HERE!

(To get rid of this notification, just click the little grey 'x' located in the top right hand corner of this notification box.)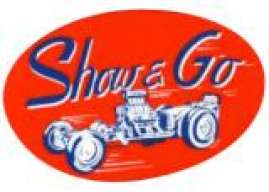 Location:

Occupation:

GM-H Dealer Mechanic (and student of the HAMB)
autobilly
Member, from Tweed, Australia
autobilly was last seen:

Dec 21, 2014 at 6:16 PM
Loading...

Loading...

About

Location:

Occupation:

GM-H Dealer Mechanic (and student of the HAMB)

'62 EK Holden sedan with "grey motor" (first introduced by GMH in '48) and a '62 EK Holden ute also running a "grey" but with mild cam and triple SU's on a Warnerford manifold. Both driven daily.

12" shifting spanner

I wasn't born into this lifestyle like some, but rather it's one that I chose. A high school friend bought a '59 Cad. in '82 and another friend got a '59 Customline hearse soon after. I loved those cars! They (my friends) introduced me to the "scene" in '85.
In '86 my then best friend bought an all "Henry" steel, full fenderd '33 roadster while I had a lowered, nosed, decked and de-badged, WWW's on chrome reverse steelie equiped '59 Ford "Cusso" with a blueprinted 390ci. Y block, Bert Jones cam, 4sp Toploader and 4:11 geared 9 inch. Followed by a bobbed & scalloped '42 BSA (rigid frame, girder forks) 600cc. sidevalve single. Then came the '64 Ford wagon "drum kit hauler". In '95 I built a '47 Harley-Davidson (rigid,springer) based, 80ci. "Bob Job". Next, after returning from a three and a half year stint in Japan, came a hemi 6 powerd '70 Valliant wagon (my Mopar). Finally came the early Holdens. The most modern vehicle that I've owned was an SBC powerd '76 Holden ute (TH350, GTS interior, Dragway 5 spokes). I still plan to eventually be able to build at least one of my dream Hot Rods when the house is done and my boys are a bit older.
I've always loved wild Rockabilly & played in several Rockabilly bands throughout the '90's, highlights including gigs with the Stray Cats, Rockats and Planet Rockers.

Interact

Signature

RETRO Spec. (tive) -Getting to where you're going by knowing where you've come from.

Loading...

Loading...

Loading...
Register now to get rid of these ads!