Posted on February 20th, 2007 by Ryan
Filed under:
Hot Rods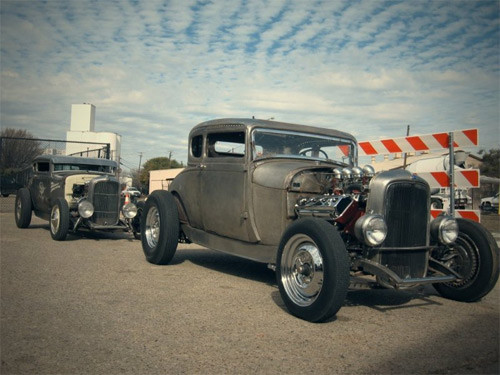 Two model-a coupes. Two Hemis. Two builders that I have a ton of respect for…
We've talked about Bass's and Loudpedal's coupe a number of times on The Jalopy Journal and they were both feature builds on the H.A.M.B., but this is the first time we have had the opportunity to see the cars together. Breathtaking.