When Oldfield met Ford and the 999.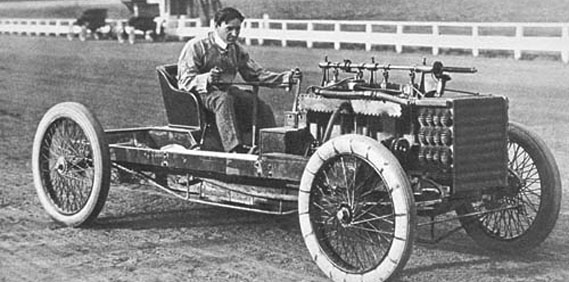 Bern Oldfield's first love was bicycle racing. In 1902, someone loaned him a gasoline-powered bicycle to race in Salt Lake City, where he lived at the time. This happenstance event led to a meeting with Henry Ford, who had prepared two unnamed race cars, painted yellow and red, respectively. These were heavily engineered, wooden chassis beasts with no bodywork, running massive 16 liter inline four motors, making somewhere between 70 and 80 horsepower. The crude racers had no rear suspension, no differential, no proper steering wheel to speak of. Ford had raced for himself in a few events, but after some close calls, he felt safer to stick to simply making the cars. He needed someone else with the grit and guts needed to drive his race cars at high speeds, and Ford approached the 24 year old Barney Oldfield as the man for the job. After buying his own train ticket East, Barney arrived in Grosse Point, Michigan to test the cars, and upon seeing the hairy-looking racers for the first time Oldfield admitted to Ford, "I've never driven a car."
In spite of the fact that neither of them would start, and that Oldfield had never driven an automobile, Barney and his new racing partner, Tom Cooper—who had provided the backing for Henry Ford to build the cars in the first place—ended up buying them both for $800 (which had originally cost Ford $5000). This proved to be a very good move for Oldfield and Cooper. After getting mechanical issues sorted out, Oldfield drove the red car, dubbing it "No. 999" after the Empire Express no. 999., a train which set a world speed record of 112.5 mph in 1893, as the first man-made vehicle to exceed 100 mph under its own propulsion.
In Barney's October 1902 debut, a five-mile race known as the Manufacturers' Challenge Cup, he and the 999 deftly beat defending champion Alexander Winton by an embarrassing half mile margin.(Keep in mind at this point it was the very first time Oldfield had actually raced a car against anyone!) His technique was to slid through the corners like a motorcycle flat tracker, instead of braking then accelerating through. It was a great victory for Ford engineering, and both Barney Oldfield and Henry Ford became household names from the victory. The next year, Henry started production on the legendary Model T and the now-famous assembly line used to build it. Barney went on to break numerous (legal and illegal) racing records, testing and driving various racers (not to mention the Golden Submarine), becoming an actor, and endorsing various products.
The rest is history.
…………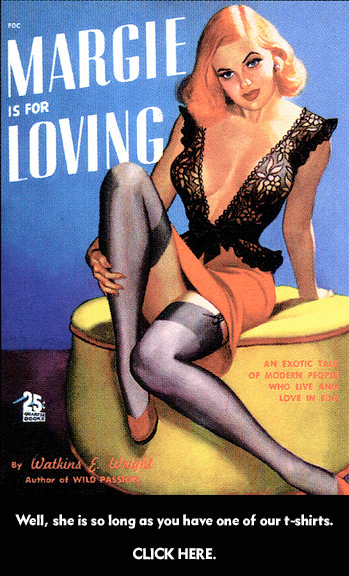 25

Comments on the H.A.M.B.