Register now to get rid of these ads!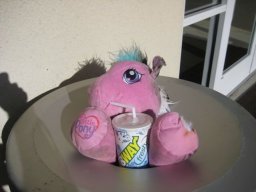 Gender:

Male

Birthday:

March 18

Location:

Occupation:

Retired - Part time driver for Hertz
Loading...

Loading...

About

Gender:

Male

Birthday:

March 18

Location:

Occupation:

Retired - Part time driver for Hertz

53 Plymouth Suburban, 67 VW bug, 2013 Chrysler 200

n/a

First got into cars in general and customs in high school in Southern California in the 60s. First car I ever owned was a 1930 Model A 2 dr sedan.
Bought it with built up 4 banger with some sort of 2 barrel on an unknown brand intake manifold and some kind of homemade header. It also had hydraulic brakes. It was a fun car but "didn't have enough power" so I traded it for a 50 Olds 88. It had the stock motor and the body was pretty much stock, but I dechromed it and drove it around in grey primer for a couple years until I saved up enough money for a decent paint job. After that I got a better job and bought a 56 Olds 88 with a factory 3 speed stick. Blew up the transmission fairly quickly and installed an old La Salle floorshift tranny. Had a lot of u-joint problems with that conversion. I was a lot better at bodywork and paint than wrenching, so I did a lot of that in exchange for mechanical work.
Then along came the Army, and I sold the Olds. I was car less for about a year and then bought half interest in a '39 Plymouth 4 dr sedan with a buddy. It stayed stock and my buddy bought me out of my half when I got transferred. Again no car for about 6 months until I bought a '63 Plymouth Sport Fury convertible. Didn't have much time to work on cars in the Army, so it stayed pretty much stock except black wheels with baby moons and dual exhaust. After I was discharged I just had to have a new car so I bought a 66 GTO which was probably one of the biggest piles of crap I ever owned. It was obviously a factory lemon, finally got the dealer to take it back (they had it in their posession a lot more than I did during those 3 months). Went back to Mopars with a 65 Dart GT. I was living in Connecticut then and I can't believe I didn't crash that sucker driving in the snow. Decided to go back to California, got into college and couldn't afford the Dart and got my first of many VW bugs. It started as a bone stock '63. Little by little it got more customized, and I painted it 3 times before it was done.
I had that one for over 20 years. In the meantime I was scouring the backroads of Northern California looking for a decent 40 thru 47 Ford, Plymouth or Chevy. One day I saw this 53 Plymouth wagon for sale, I don't know what posessed me to buy it but I did. It was a little rough and needed u-joints but the motor ran like a top. Little by little I did all the bodywork, painted it, had the interior redone, emblems and bumpers re-chromed and then drove it a lot until I got a company car and parked it. It sat in my carport fairly neglected for years, and got pretty shabby again. I just recently cleaned it up and got it running again and after a whole lot of time and money got it mechanically sound again. Put on a set of Langdon split manifolds and a new exhaust. Back when I was doing internet searches for parts and while I was in Google photos I stumbled across a link to the H.A.M.B. and here I am.

Interact

Signature

If I want to bag something, I'll get a job in a grocery store.


Loading...

Loading...

Loading...

Loading...
Register now to get rid of these ads!