Register now to get rid of these ads!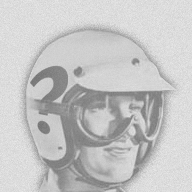 Location:

Occupation:

retired, finally
Loading...

Loading...

About

Location:

Occupation:

retired, finally

1958 Morris Traveller

Hi to all. I've been lurking on the HAMB for some time but I finally decided to get brave and join – man, you're a tough crowd at times! I live in St. Catharines, Ontario (near NiagaraFalls) and I retired (or escaped depending on the day of the week) from the Ministry of Transportation of Ontario about 5 years ago after 35 years of loyal public service. I'm a licensed mechanic by trade but spent most of my career as an enforcement officer with MTO, then as a bureaucrat in the ivory towers of head office doing despicable things I can't talk about in public. Anyway, since retirement I'm busier than ever working on the "honey-do" list, but the "daddy-do" list is getting closer. I have a '58 Morris Traveller that I rescued from a field several years ago and I've got a ton of good ideas from the HAMB, so I'm working on plans for a Ford 2.8 V6, C4, 8 inch, full frame, M2 front end, etc., but my wife of 34 years and kids come first. I marvel at the equipment, skills, and ingenuity I see on here, and I especially enjoy the barn find stories and tech articles.

Although my dad was an old-school mechanic and not into hot rods, he once brought home a copy of Hot Rod Magazine and I was hooked. He drove plain jane 6 cylinder sedans and wagons that I always thought were boring, but I'd sure like to have some of them now. I grew up in the 60's so I remember when muscle cars were just daily drivers not play toys. I had a '68 Road Runner that I was really glad to get rid of when the time came but I'd kill to get it back now, and I had a couple of British cars too, same thing. I also dig boats (sailing, canoes), motorcycles and old tools, but like many of you, I'm really limited by space and budget.

The long running thread "Drag Cars in Motion.." got me going so I think I'll post some old photos I have. Let the fun begin.

Interact

Signature

That's as close as damn is to swearing!

Loading...

Loading...
Register now to get rid of these ads!