Register now to get rid of these ads!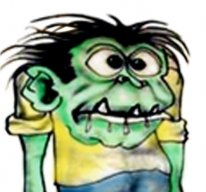 Location:

Occupation:

retired photographer/mayor
Loading...

Loading...

About

Location:

Occupation:

retired photographer/mayor

'34 Ford tudor, chopped, 302 Ford

0

Been around hot rods since the mid-50's...was at the drag strips of Lions, Fontana, San Gabriel, Pomona, Ontario Motor Speedway, Famoso and Irwindale. I spent many evenings at the races at Ascot and before that, the jalopy races in Gardena. Also many legendary events at Riverside International Raceway, Phoenix International Raceway, Ontario Motor Speedway, Willow Springs, Manzanita Sprint Car races, Long Beach Grand Prix, Speedway 605, Laguna Seca, El Mirage Dry Lakes and Bonneville Salt Flats.
Previous rides: Model A panel delivery with a SBC, Muncie, two Corvettes, one of which was a '67 coupe with a 427/435hp, Harley, '22 REO Speedwagon Fire Engine, Pantera, Anglia, 4- banger dragster.
I currently have a chopped '34 sedan with a 302 Ford.
Back in the 1960's we all drove our hot rods every day. They were our only cars, therefore were our daily drivers.
A friend and I drove across the Country in a T-bucket to visit his uncle in St. Louis in 1967 when I was 16. It was a steel car, Olds with six carbs. The story was told in the "Jalopy Journal #2" with the title, "Broken Tailbone".
Was at most all "Early Times" functions, trips in the '66-'68 years. I was too young to become a member. I traveled with them to Oregon for an indoor car show in Eugene when I was 17, a senior in high school.
I was one of the founding members of "Vintage Tin" car club in 1969 in the "San Gabriel Valley" along with the likes of Eric Vaughn, Pete Chapouris, Pete Eastwood, Bob Hines, Leroy Smith, Gary Lorenzini and several others that went on to "hot rod legend" status.
I've been a photographer all my life starting at the drag races in 1961 when I was 11. I went to film school at Brooks Institute of Photography in Santa Barbara.
I was a professional photographer for over 45 years using every type of camera from a basic 35mm to 8 X 10" "view" cameras to the 100 year old Cirkut panoramic cameras.
I also was the cameraman for documentary films of off-shore powerboats, sprint cars, drag racing, midgets, Can-Am, F-5000, USAC, IROC, Indy cars, SCCA, NASCAR, GP motorcycles, off-road and Formula One.
I've traveled around the Country as a photography instructor for corporations and locally for my own company.
I lived within my means and therefore was able to retire at 52, in 2003.
I spent many years in politics, serving as Mayor in one of the cities east of Los Angeles, which confirmed my speculation that most people are idiots.

Interact

Signature

Outside El Lay in Sierra Madre
Grand Poobah, 77 Sunset Strip Chapter, Goldchainers CC

Loading...

Loading...

Loading...
Register now to get rid of these ads!