Register now to get rid of these ads!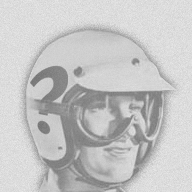 low-society
Member, from Luxembourg
low-society was last seen:

Feb 4, 2014
Loading...

Loading...

About

Location:

31 Ford Tudor -> clean Rat (for fun)
65 Ford F100 CA- Patina ( daily driver )

aces deluxe c.c.

Bought US Car magazines when I was 15 years old.Where I grew up ( Luxembourg /Europe) nobody knows something about Hot Rods. To drive cool cars, Luxembourg is the worst place on earth, with his technical control, calling (SNCT) and "...we don t want, what we don t know" SO F... OF

25 years later (after a lot of discussions and wasting time for every modification I did on my car) I owned some cool old cars myself .

72 Dodge Dart 2 doors clean and nice ( sold )

55 Chevy P/U dropped 350/350 good condition ( sold )

52 Ford Customline never finished ( sold )

2x 52 Chevy Styleline stock ( sold )

29 Ford P/U starting with a cool running 4 Banger. Some later it recieved the hold programm t/c ;z ;chan;...than ( sold )

51 Plymouth suburban clean car; good daily with matching surf board

(sold )

65 Ford F100 long bed ;cool CA-patina ; good shape and still my daily transporter for the moment.

31 Ford Tudor that is just "finished" - hold cinema ( too much too list) with parts from everywhere - CLEAN Rat Rod

Drove it this summer . Need a vintage traffic light finder

In 2005 I founded the ACES DELUXE CAR CLUB with some friends...........

So that s it for the moment.

Interact

Loading...

Loading...

Loading...
Register now to get rid of these ads!