Register now to get rid of these ads!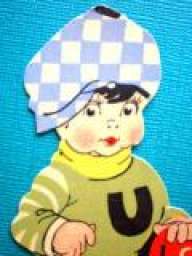 Location:

Occupation:

BARBER
Loading...

Loading...

About

Location:

Occupation:

BARBER

1939 Plymouth Buis Coupe
1929 Ford roadster Pre War Hot Rod
1941 Chevy Coupe
1936 Plymouth Buis Coupe
1932 Ford Roadster 50's Built
1955 Pontiac 2 Door Hard top
1956 Pontiac 4 Door
1952 Plymouth Coupe
1955 Olds 4 door
1954 Buick Chopped 4 Door
1955 O

Pharoahs

I was Born In Modesto Cal...I was your typical 80's Punk Rock Skater who dreamed of fast cars, sweet pools, but had a heart for the vintage life style....
My First Car was a 56 Merc When I was 17. I Got from a friend of the family....
My Uncle's where Original Founding Pharoahs CC Members in 1948 THREW THE MID 60"S AND WOULD ALWAYS TELL ME STORIES OF THERE ANTIC'S AND TROUBLE MAKING I INSTANTLY FELL IN LOVE WITH THE IDEA OF BECOMING A GREASER.....
I am now a Second Generation Member.
Both Uncles claim to have worked with Gene Winfield in the late 50's
When Gene had his shop behind the Jr college and Later when the Shop Moved to Scenic Road Across From The Famous Scenic Drive Inn...But I think if anything they just hung out there and helped out when they could,,
I grew up two block's off the main drag for Cruisin so I would go and hang out with friends as the cars cruised during the American Graffitti night once a year in the 80"s....
I was a Founding member of the
SUICIDE KING"S NOR CAL
THE CREEPERS NOR CAL.
In 2004 I moved to Spokane Wa and Miss My California Home........
Recently My family and I moved to Arizona in July of 09 And Now Boise Id
and Love it Here....But Nothing Is Like The 209,,,

ONE SO LOVED HIS FRIENDS THAT HE WOULD LAY DOWN HIS LIFE FOR THEM
JOHN 15:13

Interact

Loading...

Loading...

Loading...
Register now to get rid of these ads!