Register now to get rid of these ads!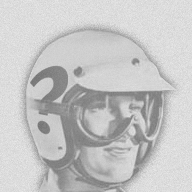 Last Activity:

Oct 10, 2016
Joined:

May 2, 2007
Posts:

39
Likes Received:

0
Trophy Points:
Jason of Oakland
Member, from Oakland, Ca
Jason of Oakland was last seen:

Oct 10, 2016
Loading...

Loading...

About

Location:

1955 Chevy 150 2 dr
1957 Chevy Bel Air Ht 2 dr
1948 Plymouth Business Coupe
1952 Dodge Flatbed

Grew up in Monterey/Salinas, Ca. Have always been into to old cars since I was 12-13. Talked my dad into buying my best friends Grandma's 55 Chevy. It was a four door but super clean and too nice to modify. She was the original owner. Started shopping for my first old car at 15. Found it 67 Ford Fairlane GTA. Black with a 289 and the name "Thumper" on the trunk. Didn't go in reverse but sounded and look great. Dad said it was a good car but had too much power. Settled on a Jeep but rolled it within a year. Decided to buy a 55 wagon in Salinas. 327 with disc brakes. Flamed the front end of it with masking tape and a spray can. Received more attention that I wanted. About that time I started noticing another guy in town that was building cars. Saw the transformation of the "shop truck" over many years and would not realize for quite a time later that it was Cole Foster. I don't think the Salinas Boys exsisted at that time. I have owned a few cars: 66 cadi coupe, 1951 chevy truck, mid 60's split winow buses, and a few others in between. I am a sucker for orginal vehicles with great patina. It not so much that I like orginal, it's more that someone else has not done crappy work to them. I can't stand a hack job. All of the cars I currently own are by no means perfect but look like great barn finds. The 55 was out of Sebastapol and was a real barn find. Granpa was the original owner and died in 90. Car was put in a leaky barn and left to marinate. Pretty crusty when I pulled it out but straight and only surface rust. Ran like a champ with a good tune up and new gas tank. The 57 I just had to have. An old man in my neighborhood drove it around for years. I would see it parked at the Mc D's all the time. Came up for sale and I made a purchase. Right now it is yard art. Engine needs to be rebuilt. 48 plymouth was a beauty in disguise and a driver. All of the cars have slight mods but nothing too deep. I like to clean off emblems and excess. Lower it and drive it. That is about all I can afford. I could have one done car or 3 works in progress. I go for the latter.

Interact
Register now to get rid of these ads!