Register now to get rid of these ads!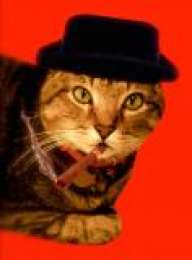 Location:

Occupation:

Retail Sales
Loading...

Loading...

About

Location:

Occupation:

Retail Sales

1950 Buick Special, 1967 Chevrolet Camaro

Lone Wolf

I grew up in Southern California in San Diego with cars all around. I remember reading Street Rodder when I was 10 or so and thinking what the heck is up with all the fiberglass cars and where are the original engines like the flathead. Bright pastel colored cars and billet were normal.

I thought it took a ton of money to get a car like that, and cars were only a rich mans game. I figured since all the cars were fiberglass you had to save up a bunch of money and buy a car built from a shop. I had it in my head that there wasn't much point in trying to build a car since all the original cars were rotted out and dead or cost more money than God. Therefore I figured people had to make new cars from fiberglass just to keep things going. I didn't know that if you learn, use your mind, and work hard you can achieve goals and build something for yourself that's not totally half assed.

I always had the feeling growing up that I was missing something, at least something to do to keep my time occupied with my hands. I always imagined cars, chopped, chromed, candy colored and modified. I started reading reissues of old car magazines and realized I had been living in the same places where the car clubs used to meet. Show cars had meetings at Balboa Park, and the Del Mar Race Track etc. I was driving up and down the coast highway in a car (albeit a new one) just as the rest of the guys have been doing in the 40's 50's and so forth.

My Dad had a Sprite and Lotus 7 in the 60's with his interest more in formula cars, sports cars, stock cars, and Indy racing than hotrods. He helped me learn to use tools to be able to fix things and make what I wanted. He also taught me about race cars and the drivers.

Growing up in Southern California I was aware of street racing but more interested in just hanging out with my friends and seeing what they were working on. I've never really been the competitive type. I have always been interested in the car counter culture.

I later moved to Northern California and met even more like minded car people. About this time Monster Garage aired on TV. This was the first time I became interested in welding. I started taking classes at Merced Junior College and ending up finishing through the entire program. Living in a small town offered more frequent burnouts and other tinkering with my car.

Now I'm living in San Antonio looking for the next car project to work on...

Interact

Signature

Remember, no matter where you go, there you are.

Loading...

Loading...

Loading...
Register now to get rid of these ads!