Register now to get rid of these ads!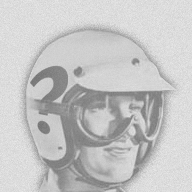 Last Activity:

Apr 19, 2019 at 6:17 AM
Joined:

Jun 30, 2013
Posts:

7
Likes Received:

0
Trophy Points:
Loading...

Loading...

About

Hello and glad to be aboard......I've been checking out the forum for the last 6 months or so and every time I do, I am amazed at the vast amount of knowledge and skill on display. I have had 3 Volkswagons (60 Single cab, 65 Kombie, 65 bug). My interest has been and will continue to be, pre 1965 cars, regardless of what they are. While I appreciate all pre 65 cars and my first experience was with Volkswagons, I have always liked and worked on to some degree, early Chevys and Fords. My older brother has a 54 Chevy 5 window he is building and while still true to the VW's, some of my friends could not help but to purchase early Chevys and Fords to build. Mostly rat rods.....
I sold my 60 single cab in September of 2000 because I needed reliable transportation to and from college. While I hated to see it go at the time, I really kicked myself when I saw the same guy I sold it to about 5 years ago and he was selling it for $14k. Yea, the investment is one thing, but I missed just driving the car and still do. Redgardless, I always knew I would get another project car and knew I wanted an american made car.
That opportunity presented itself about 6 years ago when I was helping a friend of a friend move. There she sat in the back of a detached garage and was home to 4 Golden Retrievers. These dogs had tunneled underneath the car leaving it high centered on a mound of dirt. All I knew, and the guy who owned the house knew, was the car was a convertible and was a Ford. When I expressed interest in the car, he told me to get lost and reminded me what I came to his house to do, help move meand leave!!!!!! OK no problem but when he wasnt looking I took some pictures and text them to my buddies. a text later I learned the car was a 1960 Sunliner. Yea, not a super rare car but, it is a covertable and pre 65. Perfect!!!!!! The guy obviously did not care about the car given he did not know what it was and he let those dogs have their way with it. I left him with my number at the end of day and told him to call me if he ever changed his mind to call me. Yea, right I thought to myself. Well........he called called me about 6 months later. $500 cash and the car was mine. It's competely original, bumper to bumper, but neglected of course. It sat in my driveway until about 3 months ago at which time I cleaned out my garage (which serve as my piano/furniture refinishing shop from 2006-2011). Yea, I know your thinking, didn't he say he went to college. The answer is yes, and no it was not to get my MBA. I am a social worker by profession, but was a painting and refinishing contractor by trade. Can you say nation wide housing crisis......bye bye business, hello government employee!!!!
Anyways, since moving the car into the garage putting a battery, fuel pump and doing minor tune-up, the car fired right up and idled, albeit a bit rough, but hey what the heck!!!!!! Yea, I'm a VW guy at heart, but like I said before, a car guy in general.
So that's my story, take or l

Interact
Register now to get rid of these ads!