Register now to get rid of these ads!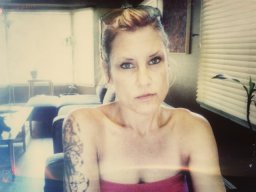 christines49ford
Member, Female, from Los Angeles-SFV.
stop assuming it's his. Apr 2, 2017
Loading...

Loading...

About

Gender:

Female

Location:

1949 Custom Shoebox Ford

Grew up in the San Fernando Valley. My Dad took us to car and air shows growing up. He use to cruise Van Nuys Blvd. and end his Saturday nights at Bobs in Burbank. I have taken after my Dad, but he prefers traditional, I prefer kustoms & lowriders. When I lived in Hawaii I had a 59 Ford Thunderbird...but it caught on fire. It took 2 fire extinguishers to put it out. I saved my car but it was never the same. For about the last 15 years I have been rollin a 1949 Ford. With the help of a few talented men from Stray's Car Club, my car is becoming what I always hoped it would be...A bad ass 1950's (west coast) custom car...Not a rat rod.
About the car:
1949
2dr.
Chopped (twice) The first chop was pretty bad, actually I didn't realize how horrible it was until the car was being chopped the second time.
Frenched, shaved and lowered….well as much as I can get it. Have some issues with the frame and clearance.
I am finally running 15s with Firestones.
Got a new wiring harness. My electrical now looks clean, without wires hanging everywhere.
I've owned the car for about 15 years and am still working on it. I found an original radio, finally filled that hole in the dash.
I replaced my 30 inch glasspacks for 12 inch. Much better. Next, I need some more body work and have to find someone to cut my wing window frame so I can get side glass.
Would like to connect with other girls who love cars and going to Pomona & Long Beach @ 6am.

Interact

Loading...

Loading...

Loading...
Register now to get rid of these ads!