Register now to get rid of these ads!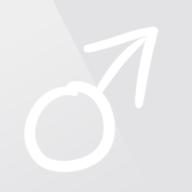 Loading...

Loading...

About

Gender:

Male

Location:

'36 Ford PU And '31/'32 Dodge PU and '57 Chevy PU

Back in late'70, my Dad bought a '70 Vette that was wrecked for $525.00...his '57 Chevy PU he bought new with a 235, then put in a 283,,,the 283 was a smoking...so me being 9 or 10 at the time, I was the "picker" after he pulled the engine and tranny out, I pulled everything else apart, anything usable, dash, seats, rearend (he traded it to a tire shop for some new redlines for his '69 Firebird), but I stripped it down to where there wan't a nut, bolt or screw left in it...man, sure was fun playing with all that fiber optic cable!

Anyways, he'd just got the garage up, and put his '57 in...pulled the 283, and stuffed the 454(LS5)/TH400 into his truck...made new brackets, cross member, all with his lincoln buzz box, used the Vette tilt/tele column, adapted to the original box...had to move the box back a few inches to make room for the exhaust manifolds...doesn't turn very sharp to the left anymore

I was the kid holding things in position, holding the droplight, and he'd say "close your eyes".

Only kid in school that had a tan in November

So he grafted this whole thing in, bought a radiator out of some MotorHome, cut it down near the bottom into like a V to make it fit, took him about two weeks to do all this.

My Dad wasn't a "car guy", but could do some some amazing shit.

I think the the best thing I learned from him is there's always a solution to any

thing.

And that's why I like old cars...fast cars, and really anything that is built well.

I don't have a traditional bone in my body....I wasn't born til '61

Interact

Loading...

Loading...
Register now to get rid of these ads!