Register now to get rid of these ads!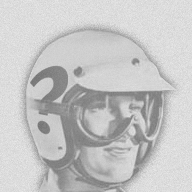 Last Activity:

Jan 15, 2010
Joined:

Oct 27, 2005
Posts:

0
Likes Received:

0
Trophy Points:
Location:

Occupation:

Salesman
Loading...

Loading...

About

Location:

Occupation:

Salesman

1927 Ford Highboy Roadster
1928 Ford Sedan Delivery

Hope this doesn't totally bore you. But I was born a gear head back in Traer, Iowa in '43, and have been loving every minute of it! So here goes............I began by building model cars while living in Iowa and dreaming of being in California. I won the Revell "Open" National Model Building Contest twice (still have the trophys)....what else you gonn'a do in Iowa? Went to college, flunked out, and headed for 4 years in the Army....always wanted to be an Airborne Ranger anyhow. Just out of the Army, I moved to New Jersey, and went to College. I started the North Jersey Street Rod Association back in 1969 and drove my T to the First Street Rod Nationals. I was appointed the first Division Director (Northeast Division) of the National Street Rod Association, a position I held for over 13 years. I built my first street rod entirely outside, welding up the frame in the winter, and my homemade T-Bucket ended up on the cover of Rod and Custom along with a small tid bit about me (I was in Medical School at the time). It also appeared in the First Street Rod Pictorial (Yellow T-Bucket). At this time, I began my writting career (thanks to my old buddies, Tom Medley and Tex Smith....thanks Tex and Tom), and wrote for all the major street rod magazines including Hot Rod. You can check me out with my first roadster in the new "50 Years of Rod and Custom" Magazine. Besides being a member of the North Jersey Street Rod Association, I was also a member of the Los Angeles Roadsters (was a member for over 10 years)...see Jack Stewarts LA Roadster Book...ended up in it also. After college (I was 3rd from the top of my class in med school, and changed majors....too many nerds for me and have 3 degrees). After college, I headed west to Denver, and joined the Denver Roadster Club (President 1976) and the ColoRodans in Longmont, and was the Car Club Division Director of the Rocky Mountain Division. I worked at Kenz and Leslie (remember....streamliner 777 Bonneville record holder?) and was a Regional Manager for Holley Carburetor, finally building street rods at Masterpiece Rodding in Denver. All this time, I continued writting and Rick Eccli and I wrote together (kind'a like Stewart and East) and put on the first Model 40's meet in Ft. Collins, CO....thanks to Rick. I also built a 1929 Ford Highboy that I began while in New Jersey (has been in several magazines.....yep, it was all homebuilt, and mostly outside. By homebuilt, I mean that I engineered it (one of the first with a Jag rear), built every bracket, welded every weld and painted it, and did almost everything else. In 1981 I moved to Kansas City to work for Reliable Automotive and in the 10 years that I was at Reliable, our team took it from $5M to over $70M. After moving to Kansas City, I got burned out in Street Rods, and took up the hobby of building experimental airplanes, which was like a street rod for the sky. Was on the board of directors of our local EAA Chapter. I race also (won

Interact
Register now to get rid of these ads!