Register now to get rid of these ads!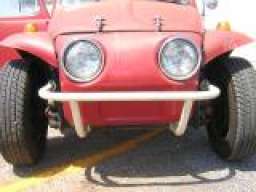 Location:

Occupation:

auto parts counterman
ArtisticMF
Member, from Edmond Oklahoma
ArtisticMF was last seen:

Oct 21, 2010
Loading...

Loading...

About

Location:

Occupation:

auto parts counterman

don't be afraid to make obo offers on the 400 sb and 1952 belair (low ball it... you might get it)

FCC (oklahoma chapter)

As a child i was embarrassed to ride in various family and friends rides (in later years my own vehicles)... I felt as if people with nice cars would look down on me. After a twenty year long stent of depression, I came to the realization that I need to be that guy or girl with the gold watch, collared shirt, groomed hair, 2009 1/2 ton Dodge Hemi, Honda Civic souped up, $200 sunglasses, outrageous car payment, chrome accessories, flowmasters, flamed steering wheel cover, and trendy sticker....... but sadly none of those things made me happy. I started going to therapy sessions twice weekly for the next four years and then it hit me. "I'm a human being for God's sake!!!" i said to my therapist. "Not a cookie!!! I had realized I needed to break the mold and steer clear of the "cookie cutter lifestyle". It was a true revelation for the ages. It was time to get my hands dirty, time to take charge and live my life throwing 3/8 drive ratchets to the ground, yelling profanities, applying 30 cuts to my hands over the course of a couple of days, and finally drive a vehicle I was proud of, a vehicle people would point at and tell thier buddy to look at, a vehicle that hot chicks would marvel at, a car that says "Look at me, You don't see these everyday, What is that?, and I'm cooler than you... you cookie." Fixing up cars and driving cars is cool. A car is something to drive, it's something to look at also, but what's the point of owning one if you don't drive it because it's too pretty?

I AM A SKILLED ARTIST, SEND A MESSAGE IF YOU NEED ANY WORK DONE, DRAWINGS START AT $100-$1,000+ (I work with pencil, prismacolor pencils, markers, watercolor, oil paints, ect...) samples will be posted soon

PAST RIDES:
1964 1/2 ton dodge pickup
1965 volkswagon beatle (BAJA)
1992 ford mustang 5.0 foxbody

CURRENT RIDES:
1984 GMC S-15 V8

CURRENT PROJECTS:
Street legal dune buggy
1952 chevy belair

Interact

Loading...

Loading...
Register now to get rid of these ads!