Register now to get rid of these ads!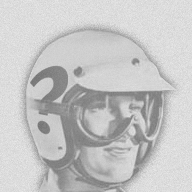 63 Avanti 3137
Member, from Warrenton, Or
63 Avanti 3137 was last seen:

Mar 21, 2019
Loading...

Loading...

About

Location:

58 GMC long bed big window rebuilt 270
63 Avanti R1 unmolested

I came in the back door.
The 58 was partial payment for a kitchen remodel I did.
It sat at 4600' in Camp Nelson Ca for 20 years under a tarp prior to my acquiring it and the first thing I did was the brake system. I was able to drive it but know now that was a mistake... though I still doubt the 3" crack in the block wasn't probably why the piston broke in half.
While I had the machine work being done I cleaned things up, pulled the remainder of the bed out and got the frame stripped and painted as well as a first run through of the cab.
I was thinking at first of selling it as a project to realize my 'kitchen kash' but couldn't see where I was ahead financially. Since the truck came to me 'representing cash' and I wasn't yet aware of my 'new situation' not realizing I had just walked through the back door of Hot Rods and Customs Land I still thought I had a little room to move.

I now know where I am and have shed the delusions of Barrett Jackson TV.

I seem to exist ok here as long as I don't try to equate time with anything I'm doing especially in a monetary sense.

I relocated from Ca back up to Or and decided to use the truck as a self taught class in auto body techniques and prepare for taking on a resto of my uncles original 63 Avanti which he had gathered spare parts and kits for before he passed away.
I've always preferred to do things myself when given the choice so learning to do body work just seemed like a new thing to learn and apply along with my carpentry, electrical, plumbing, and Massage Therapist skills. Who'd of thunk there was so much in common between efflurage (a massage technique) and all the sanding that goes with paint prep???

I spend time keeping up on the SPI, Stovebolt, and SDC forums now as I prepare to shift my focus from being a Cheap Ass Stovebolt Owner to a Cheap Ass Studebaker Owner

Interact

Signature

___________
Give me Ambiguity....
Or give me something else

Loading...

Loading...
Register now to get rid of these ads!