Register now to get rid of these ads!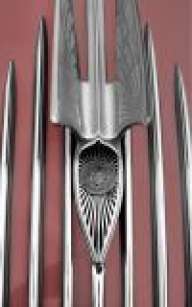 Gender:

Male

Occupation:

Graphic Designer
Loading...

Loading...

About

Gender:

Male

Occupation:

Graphic Designer

1964 Chrysler New Yorker, & various others

Mopars Unlimited DSM,IA (until club disbanded)

Seems like I've always liked old cars, just another one of the good things I inherited from Dad I guess. Growing up we had the typical Chevy & Chrysler Station Wagons but (long before I was around) Dad had a series of very cool cars - '55 BelAir, '56 Austin Healey, '57 Vette, '63 Vette, '64 Fairlane & then after Mom & Dad got married a '68 Rally Sport Camaro. (which my sister remembers riding in - grr) Then I came along & things went down hill fast : ) Sold the Camaro & then it was Station Wagon, Station Wagon, & last but not least, a big Blue '85 Beauville Van. By that time I was just about ready for my own set of wheels so after High School I found a '66 Barracuda, 225 6cyl that became my daily driver. Got hooked up with the local Mopar Club & soon after, came down with a terminal case of Mopar-itus. A few years later I foolishly traded the Cuda in on a late '80s Dodge Pickup d'oh! - Since then I've had a 69 Fury3, a non-running '41 Dodge Luxury Liner, a '68 Newport & for the last several years was driving a mildly rodded '56 Dodge Pickup. Also, a '64 New Yorker has been lurking in my back yard for a few years now. UPDATE- The Dodge was sold in mid- 2011 & the resurrection of the New Yorker has begun!
I work as a graphic designer for a local Screen Printing company. I set up artwork for screen printing, embroidery etc. & occasionally even get to do some actual creative work. Long hours, bad pay etc. etc. - Still single, no kids, yadda yadda.
The old house has gone away & I've moved to an old farmhouse out in the country. Lovin' the country life so far. Neighbors, what neighbors?
Picked up a '64 Valiant 4dr at the police impound auction early in 2013. It runs, It drives & It is 4 sale! - & Got Sold!
Just have the rusty ol' New Yorker for now.

Interact

Signature

"Art, like morality, consists of drawing the line somewhere." -G.K. Chesterton

Loading...

Loading...
Register now to get rid of these ads!