The 2010 Hot Rod Revolution – Austin, TX
Well fellas… How's this for short notice? The 2010 Hot Rod Revolution will be held on November 20, 2010 right here in Austin, TX. It's a long story, but essentially the Tardels and the Cochrans decided to move the show from Northern California to Texas just for the hell of it. And, in doing so, we are joining forces with the The Continental Club (El Jefe) as well as The Lucky Lounge (Mr. Will). With Steve and Will joining the revolutionary team, you can bet your ass that entertainment is going to be over the top.
The coolest change though has to be the venue… The Revolution will go down on the hallowed grounds of the old Austin Seaholm Power Plant right smack dab in the middle of downtown Austin, TX. How about that?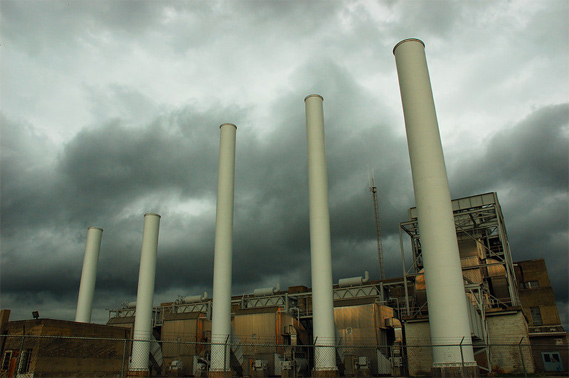 Changes… Changes… Changes… They stop here though. The Hot Rod Revolution will continue to be a small and laid back affair catering to traditional pre-1948 hot rods only. Historically, the show has hosted around 150 of some of the best hot rods in California. Realistically, we realize that there just aren't as many traditional cars here in Texas and that we might see smaller numbers.
To put it frankly, we don't care… Quality over quantity is the benchmark that the Revolution set way back in 2005 and we hope to keep that unchanged. I know this all sounds very "elitist" and maybe it is, but in all sincerity, that's not what we aim to be. Rather, we are just trying to bring a vision to reality… and that vision is a very traditional hot rod show by and for Texans.
Of course, none of our crew has the personality to sit at the front gate and pick apart cars that might or might not be appropriate for the show's setting. We are all just too laid back, too gentlemanly… As such, the show will be open to pre-registered cars only. Part of the pre-registration process will include submitting a picture of your car (details here).
This really could be something incredible fellas. After spending some time at the Power Plant, thinking of bands, talking to folks, etc… I don't know if any of us could be more excited. November is gonna be fun.
In any case, you can check out the official Hot Rod Revolution site here or you can make plans with your buddies on the official forum here.
…………………………
Here's a selection from Revolutions of past:
100

Comments on the H.A.M.B.