Talbot Lago T26C Grand Prix Racer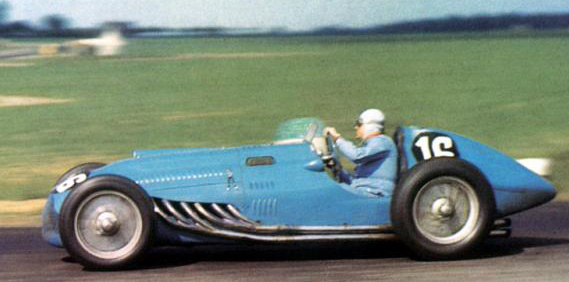 As promised, I wanted to share a few of the amazing Mullin Museum cars, just for design and style inspiration. This French Blue beauty is one of the fabled T26C Factory Works Team racer that placed in the Grand Prix of Europe 1950, and the German, Albi and Belgium GP's in 1951. In her final campaign year of 1952 she placed 5th at the Turin Grand Prix. The Formula 2 switch that year rendered the car obsolete. What makes the T26C's so great is that they were largely cobbled together from pre-war components and hand built (like a hot rod, yes?), with minor yet significant upgrades each year to keep the cars competitive by leveraging the engine technology rulebooks in their favor. That's racing, folks!
Check out the simple details like the thumb-release fuel cap, the filled front suspension A-arms, and engine turned dash with 'leaf spring' steering wheel and throw arm column-mounted shifter. A striking beauty in pure race form!
………
19

Comments on the H.A.M.B.