The Quad Rod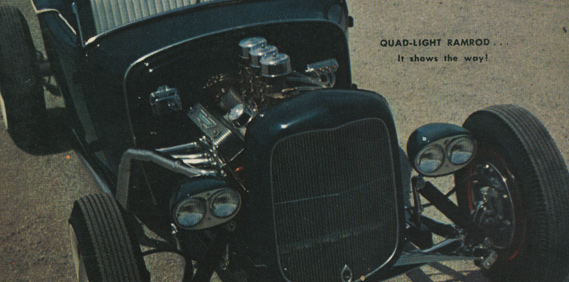 Weirdness that somehow works… The "Quad Rod" was featured in the February, 1959 issue of Rodding & Restyling. It's one of those cars that gets worse and worse as you describe it with words – '30 coupe cut down into a roadster and channeled deeply over a-rails, Moon discs, strange quad '36 Ford headlamps, etc…
Admittedly, I don't favor the headlights a bit, but somehow this car comes together for itself despite the east coast awkwardness. I dig the color, I like the classic red wheels peeping from the discs, the motor is great, the interior is proper, the roll bar rules, and the profile is sleek.
Cars like this always make me wonder about destiny. Not in some cheesy supernatural way, but… I dunno… Don't you think this thing has to be hiding out somewhere out there?
……………
38

Comments on the H.A.M.B.