Your Favorite 49-52 Chevrolet
So on my way to work this morning, I passed a clean and stock little '50 Chevrolet coupe. Of course, I mentally went to work customizing the car – mild stance, tasteful shave, and maybe even a haircut. I've always thought those early Chevys looked best with a minimal approach and I spent the rest of my drive pondering some of the best history has to offer.
The first to come to my mind was the obvious – the Larry Ernst '51. I've long considered it the standard that all other 49-52 Chevrolets should be judged against, but I had a convert burned in my mind that I couldn't place. I remembered it being on the cover of a little book, but that's all I had to work with. As soon as I got to my office, I started digging.
When I flipped to my May, 1956 issue of Car Craft, my search was over. I had found my favorite 49-52 Chevrolet of all time.
Gaylord's Custom Shop handled most of the work for the owner, Tommy D'Amico. All of the mods performed are reasonable and thoughtful – '49 Pontiac side trim, '54 Packard taillights, frenched '52 Merc headlight rings, Olds windshield, and a '52 Olds bumper and grille bar. It all works together to form a clean profile and the perfect canvas for the pearl white and powder blue two-tone paint job.
Frankly, I just love the damned thing.
What's your favorite 49-52 of all time?
……………..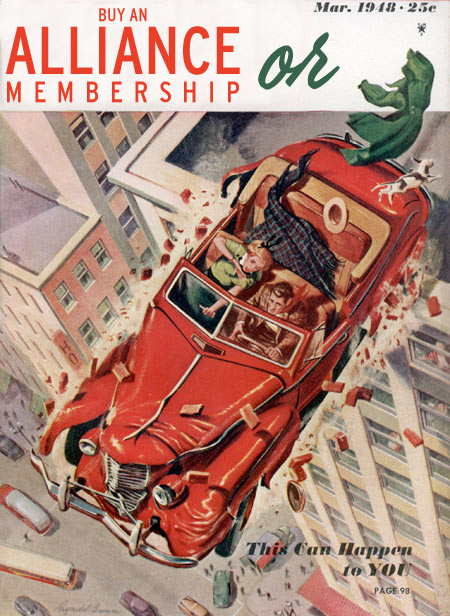 690

Comments on the H.A.M.B.