Robert E. Petersen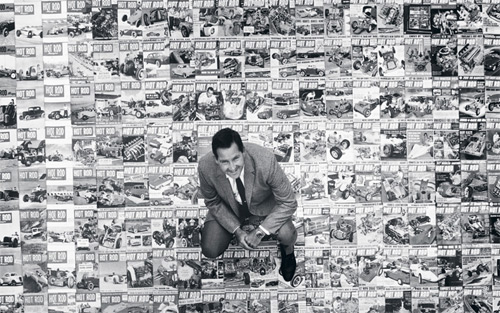 When I'm asked the age old question about people I would like to have dinner with, Mr. Petersen has always been on my short list. He accomplished more than I have ever even dreamed about and did it with class and dignity. I had the opportunity to speak to an old friend of his this morning and he mentioned that he had never met a harder working man with better intentions. You hear quotes like this a lot when folks pass, but somehow I think Mr. Petersen's pals are genuine in this case. Forget hot rodding and magazines, Mr. Petersen will be plain missed by a lot of folks that knew him.
If you've never researched Mr. Petersen or the birth of Hot Rod Magazine, MotorTrend Classic ran his last interview in December of 2006. You can check it out here.
11

Comments on the H.A.M.B.