Hot Rods are Baby Stuff…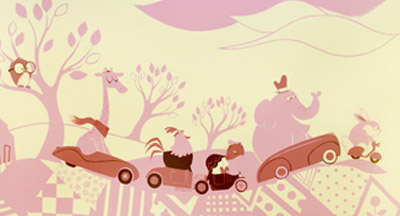 My wife and I recently welcomed a son to the family, and I'm already looking at peddle cars and miniature mechanics coveralls, of course. Back when my daughter was born in 2007, I asked two very talented artists from my work if they would do a mural in her room before she was born. The wife wanted pink and a few shades of brown (or "chocolate" as the girls call it) for the colors, and my only request was that it has some cars in it! The guys had already drawn up some cute animal characters, and I wanted to let them go through the creative process without micro-managing and taking all the fun out of it. I asked if their animals could be driving cars, and they countered with asking what particular vehicles did I want? We wanted interesting and varying car shapes, and they needed to be open body styles for the animals to read clearly. Here's how it turned out:
Can you identify all the vehicles? It should be baby stuff…
………
33

Comments on the H.A.M.B.