The Golden Nugget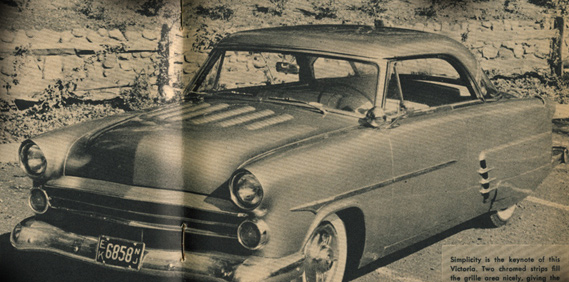 You guys are probably tired of hearing about how much I prefer simple customs over extravagant works, but I've found another example that I thought was worth sharing. It's a 1952 Vic that was featured in the June, 1958 issue of Rodding & Re-Styling. Simplicity, of course, is the keynote.
Since first laying eyes on Jimmie Vaughan's (Gary Howard built) '54 Vic, I've considered it the best mild custom ever built. So, it's no coincidence that Walt Schrader's "Golden Nugget" shares the same vibe. From it's simple two-bar grille to the restraint shown with such touches such as the frenched headlights and shaved hood, this car just speaks softly. It's styling perfection relative to 1952. I love that.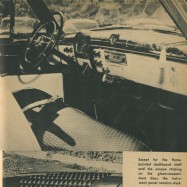 ….
A Sidebar of Sorts
While researching Walt's car, I stumbled across another '52 that was featured in a single photograph in the 1957 Trend Book Annual. It was owned and built by Jerry Quesnel of California and, again, features restraint more than any single custom touch. It's low, clean, and mean as hell.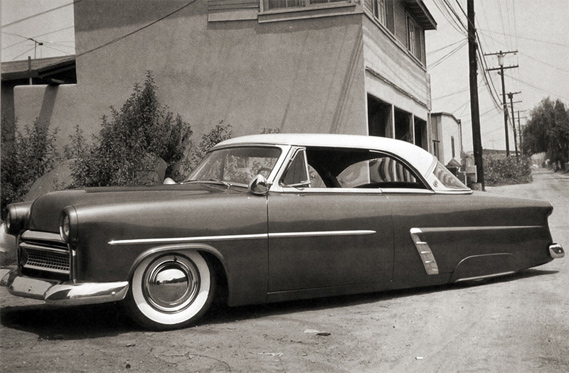 Dig on that '55 Ford grille.
Editor's Note: You might notice that Monday's post is a tad early. That's because I posted it on Sunday night… I'll be on the road all day tomorrow (Monday) headed home after the holidays, but we will go back to the schedule on Tuesday.
44

Comments on the H.A.M.B.