Ferrari Fascination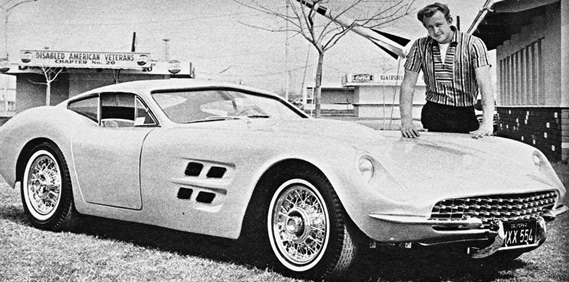 Last night, a member on the forums brought up an old article that I wrote on Kellison sports cars. As a result, I wound up re-reading the piece, studying the accompanying gallery, and finding myself in a complete tail spin dreaming of the perfect Kellison to park in my own garage. Of course, that in-turn leads to the inevitable – staying up late and browsing my archives in a search for previously unreported Kellisons.
I found one… Sort of. In 1963, Bob McNulty was dreaming himself. He wanted a Ferrari. But like most schmucks such as ourselves, he couldn't afford the Italian monster. Instead, he took a Asta/Kellison kit and built a sports car he could afford. The result is this spiffy little wedge with an owner conceived and Ferrari inspired front-end. Even Bob would admit that it's no Ferrari, but damn man… It's awfully cool. Dodge wheeled and y-block powered.
Here it is as seen in the Febuary, 1964 issue of Hot Rod Magazine.
……..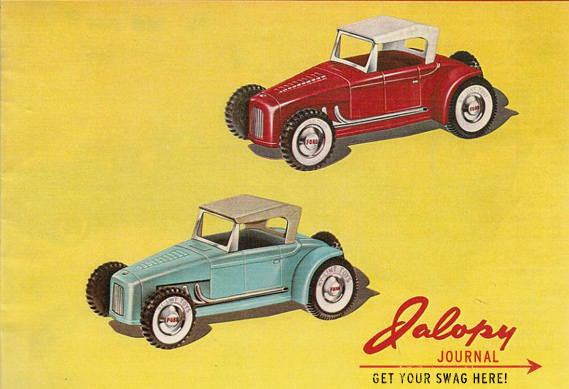 111

Comments on the H.A.M.B.