Valley Custom / Neil Emory's '37 Dodge
A recent post on a barn find got me thinking about Neil Emory's beautiful '37 Dodge convertible. His car proves the argument that a pre-war non-Ford custom can be beautifully done. Its just tastefully executed, and yet really distinctive. The dual sunk in plates (license and club plaque), Hollywood flipper caps, bubble skirts, '39 Ford teardrops, and a really clean chopped Carson top. I would be tempted to bring the tail down a bit more, but otherwise, she is just perfect. Will someone please clone this car?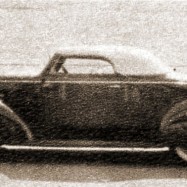 ………………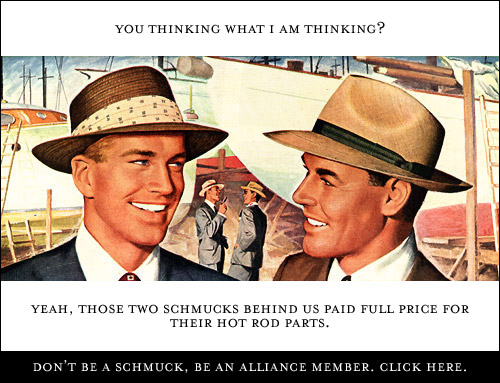 (Rare side shot courtesy of Rikster's site- thanks man…)
39

Comments on the H.A.M.B.