Arcata Airport – 1956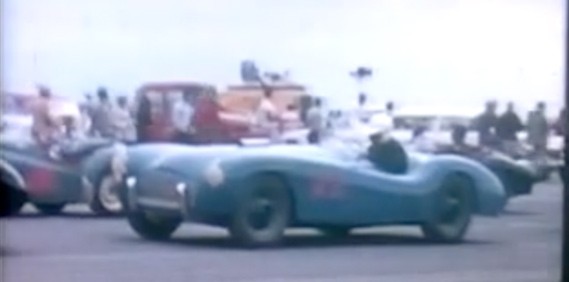 Relative to the rest of the world, sports car racing in America just wasn't all that glamorous in the mid 1950's. The Corvette was still early in production and Americans hadn't yet mastered the set up and tuning of the imported sports cars. On top of that, the American born drivers and promoters had little experience with road courses and this showed with sloppy driving and amateurish attempts to set up tracks across the country. I think A.J. Foyt said it best:
"Those road guys didn't know what the hell they were doing. I mean, we like big cars with big horsepower. Most of us considered those little corner rounders to be a feminine attempt at going fast. Little did we know…"
Team across the pond might have figured out the magic of power to weight ratios and the engineering behind turning a corner before the Americans, but it didn't hurt us over here as… well… we just didn't know any better. And it's this routes mentality of early American road racing that I've always loved.
This video from Arcata Airport in 1956 is a prime example. Experienced fellas will note the sloppiness, but love the passion. It's simply wonderful.
27

Comments on the H.A.M.B.