Home from Hawaii – Proving Your Valor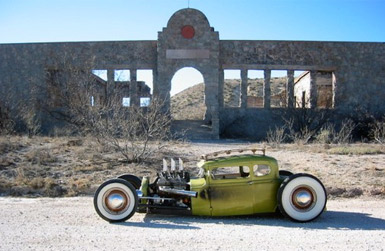 I'm home from Hawaii and have never missed paradise more.
Goodman is also home. If you haven't been following his story, you've missed quite a tale. He drove the above pictured and extremely hammered model-a coupe from one coast to the other. In doing so, he proved that this theme car is more than just a quirky ride. It's a ride with soul and a story. It's a hot rod.