As They Were (Part 2)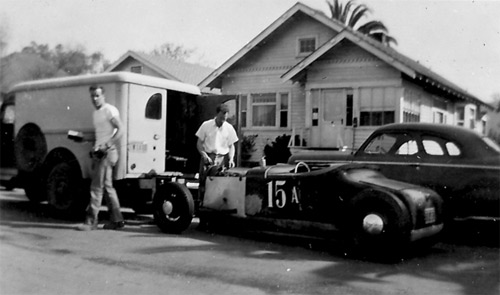 Jimmy B is at it again… This time he comes to us with some great post-WW2 shots. And just like yesterday, there are some great details to ponder and think about.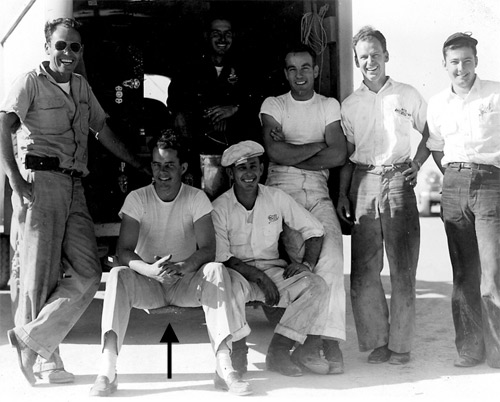 Even though there are no hot rods in the composition, my favorite has to be the group shot above. I like to look at each character and place him in a story. The guy second from the left (see arrow) is the man I most recognize. He's dressed in the traditional hot rod garb of chinos and plain white t-shirt, but flaunts a tad of style with his loafers and white socks. What really gets me though is his expression… Not quite "right" is it? Something tells me he's the driver… Crazy fucker.
Check out the rest of the photos here.