As They Were…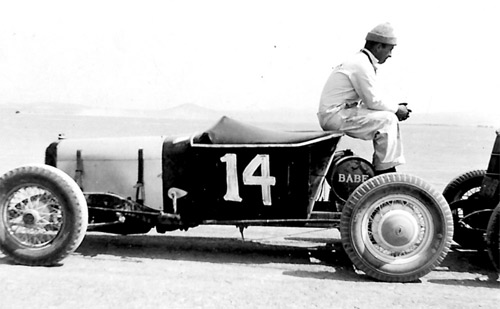 There is nothing more valuable in our world than candid vintage shots. Due to the technology of the time, most of the historical (pre-ww2) photos are carefully planned and staged. However, every now and then you do run into a photo that was almost thoughtlessly taken and it's those shots that give us a rare glimpse into the norm that was the 1930's, 40's, etc…
Jimmy B was nice enough to post a series of amateur pre-ww2 photos on the H.A.M.B. and I've been glued to my monitor ever since. They come from the collection of Bob Giovanine and are absolutely loaded with character and feeling.
Stare at these photos and think about the time they were taken, the environment these folks lived in, and the goals they worked towards. In a way, it feels like marketing… Very innocent, naive, and cute, but there are hints to hardship. Real hardship. Hardship none of us could most likely comprehend. Even so, you can't count the number of smiles in these photographs with two hands.
I guess this one goes past hot rodding and right into American culture. These people are largely responsible for building what we have today on more than a couple of fronts. Maybe that's idealism on my part, but it sure is cool to have photography around that gives us a feeling of history, culture, and belonging.
Traditional hot rods and kustoms are so much more than art.
To view all the photos and discuss your thoughts, check out the thread.