Its in the Details…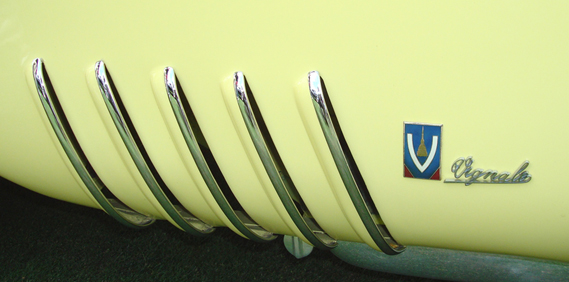 You can go to just about any hot rod & custom show and walk past a fleet of '32 Ford Roadsters. Suddenly, you see one that catches your eye and you spend a good 10 or 15 minutes looking it over, with that sheepish grin on your face. Why did that 1 out of 25 of the exact same-bodied cars stop you in your tracks and demand further review? Sure there is overall stance, wheel/ tire combo, nice interior, etc., but I would argue its in the details. Its the subtle (or not so subtle) stylistic choices that set that particular car apart enough to keep you looking at it. Soaking it all in.
Where do you draw inspiration for those details on your own cars? It could be a Moon Eyes catalog, Don Montgomery books, Rikster's website, or like most of us, you go to car shows/ gatherings and check out other rides of the same vintage as yours. If you haven't paid the European classics much attention, I recommend you give them a second look. There are some pre and early post-war coach-built cars that have amazing, one-off details- Worth checking out, or better yet, perhaps trying out, on your own build…
Submitted for your perusal, here are a few of my crappy shots from Pebble Beach Councours d'Elegance last Sunday. Let me caveat by saying that my camera is one step up from a Fisher Price toy, and I'm no Dave or 4Woody…
17

Comments on the H.A.M.B.