Drag Racing in the UK circa 1964… Groovy, Baby!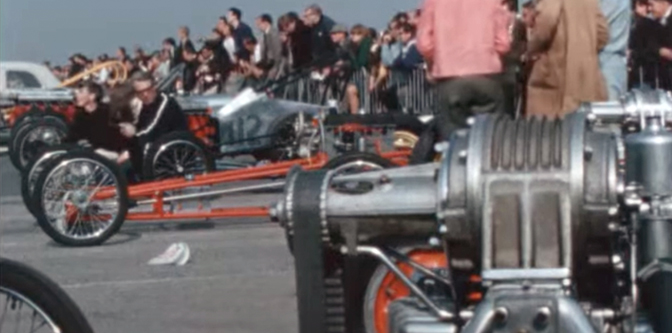 I've shown you footage shot at Santa Pod Raceway in England here before, and today I bring you this killer short film called 'Dragstrip' by Castrol Oil that was likely shot even earlier in the mid 60s, as Drag Racing became more of a global motorsport that really took off in the U.K. It really started when Sydney Allard and the BDRA (British Drag Racing Association) with the assistance of the NHRA president Wally Parks, organized and promoted the first official tour of American drag racers in England: the 1964 International Drag Festival.
As America's youth was freaking out over the Beatles British Invasion, this movie shows Don Garlits, Tommy Ivo, Dean Moon, and Tony Nancy making a real impression on the English chaps!
8

Comments on the H.A.M.B.