Back to the Streets of LA in '61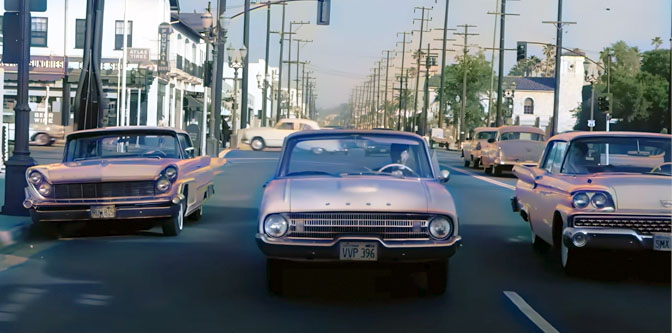 About 2 1/2 years ago, I shared a colorized film shot on the streets of Los Angeles in 1961. The clip was shortened down, the wrong aspect ratio, blurry, and the color wasn't very well done. Today I found the full piece of footage, which is nearly 8 minutes long and in the correct ratio, which makes it cleaner and clearer. So many great cars to see in this film, including a few 2 door wagons, a Corvette, and even a slick mild custom. If you watch till the end, there's about 2 minutes of additional footage shot in Southern California the 1940s, and it's amazing too!
9

Comments on the H.A.M.B.