The Magic of the '39 Ford Transmission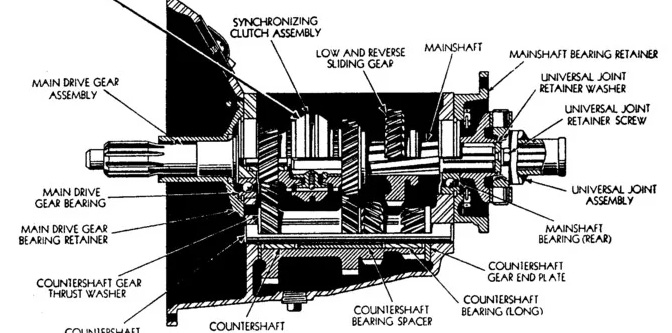 1939 was a banner year for the Ford Motor Company, as the Dearborn boys introduced the mid-priced Mercury brand, and had fresh, new aerodynamic styling across the entire range, including the range-topping Lincoln Zephyr. Ford also stepped up with technical innovations in their cars to counter what GM had been offering for years, a reality which was slowly eating away at Henry's market share. The two biggest mechanical improvements from Ford that year were fully hydraulic brakes and a new 3-speed synchronous transmission design, which allowed for far smoother up or down gear changes, regardless of the vehicle's speed. Part of the magic was adding brass synchro rings that would help align the gears, sliding them into place smoothly and positively during the shift. Interestingly, 1939 is also the last year of a floor shift in Ford passenger vehicles, as they transitioned to column shift in 1940, essentially making the '39 Ford passenger car three speed a one-year-only transmission. No wonder Flathead-powered hot rodders love the '39 box so specifically: Shifting gears on the floor, and doing so smoothly!
8

Comments on the H.A.M.B.