Hot Rodding Finds a Way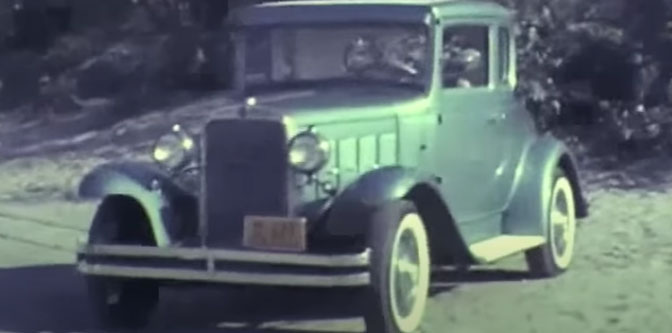 Last month, I took the train into New York City. I watched the small towns and wooded coastline flicker through the Amtrak window, all basked in a golden light. And, when I had my first glimpse of the city skyline, I could feel my heart start to beat faster. The sun had set. The trip's next chapter had just begun.
For the next two days, my girlfriend and I wandered the streets of Manhattan, flanked by brownstones and rows of cars. We ate foldable pizza, shuffled through the Guggenheim and sipped cocktails at old New York haunts. We traveled—fast—on the subway, deep beneath the city streets, late into the night. The darkness. The light. It was a whirlwind of a weekend, to say the least.
Then, when Monday rolled around, we took the day off work. We had our sights set on a different borough: Brooklyn. Ever since this trip was introduced, everyone told me I would appreciate this part of the city. "It's hard to explain," they said, "You just have to see it for yourself."
So, that's exactly what I did. Street after street, I admired the architecture. I studied small stores and peered in windows. I made a mental note of which places had garages and which ones didn't. And towards the end, I asked myself: I wonder if anyone has ever built a hot rod here?
Someone had to have, right? My H.A.M.B. search garnered little by way of results. Then, when I was on YouTube, I stumbled upon this video. Not only did someone build a hot rod in New York City during our hobby's Golden Age, they had a blast doing it.
I suggest you mute the sound, but check out these determined guys building a 1931 Chevy coupe. It just goes to show that no matter where you live, hot rodding finds a way.
—Joey Ukrop
18

Comments on the H.A.M.B.