Michigan Drags in the Mid 60s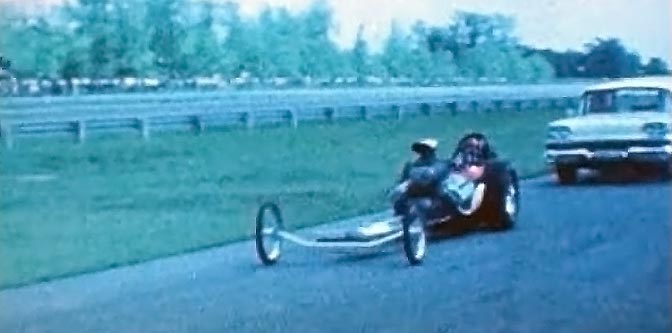 Another 8mm color gem for you today… Some home movie footage shot around various drag strips in Michigan, I would say primarily captured around 1964-65 with a few later clips thrown in for good measure. Plenty of FEDs, Gassers, Anglias, and other bitchin' drag cars. This was right in that window that you could pick up a brand new 426 Hemi-powered coupe from your Dodge dealer and start crushing the older Impalas and Corvettes the drag strip. Times they were a changing!
5

Comments on the H.A.M.B.