Ray Giovannoni's '36 Ford
In 1947, Ray Giovannoni took the long drive from Washington D.C. to the west coast. It was a pilgrimage for Ray as he always wanted to see his tastefully done custom rolling along side the cars that inspired it in the custom heartland – California. While there, his car must have garnered some attention as it appeared in the back of the November, 1948 issue of Hot Rod Magazine.
And who could blame the Hot Rod staff for picking the '36? It really is a choice car. All of the basics were covered – nice chop, GREAT top, solid hood sides, skirts, GM headlights molded into the fenders, a perfect reverse rake, grille, flippers, spots,  etc… The hopped up flatty featuring the Eddie Meyer intake, Giovannoni's own heads, and Harmon & Collins cam made the car well rounded. She could scoot and look damn good doing it.
Unfortunately, that issue of Hot Rod Magazine is all we really have to go on. At some point in the 1950's, the car just kind of disappeared. Of course, for years many custom historians have questioned the whereabouts of the car these days. A similar '36 popped up in 2007 and folks figured the mystery was solved. However, the find proved to be a false alarm. Last night, I heard a rumor that the mystery might be solved once and for all… Time will tell and so will I if and when I get more info.
…………..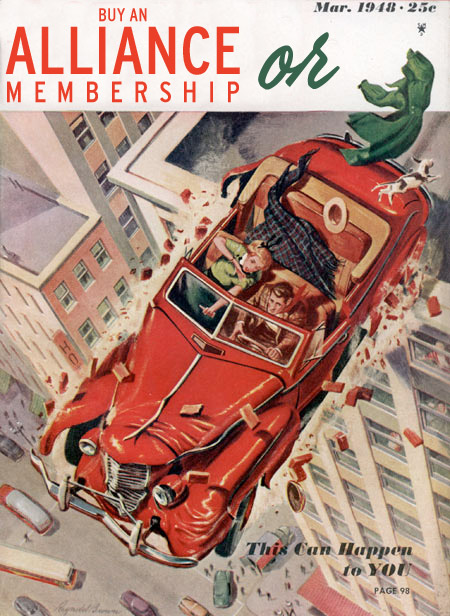 42

Comments on the H.A.M.B.