Movie of the Week: 1958 NHRA Nationals in Color!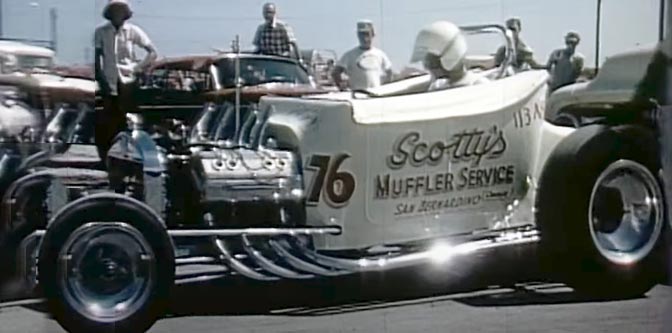 Yes, you might recall that I've indeed posted color video footage from the 1958 NHRA Nationals in Oklahoma City here before. But today I stumbled upon a documentary film from the event I have never seen, and it's absolutely fantastic. If you want a real look back at what building a car, passing tech, and drag racing was like 65 years ago, then this is it. Simpler times, no corporate sponsors, and minimal safety rules. Just badass, garage-built cars and lots of racing. So many great entrants to check out in the this vivid color movie, from street driven-hot rods to modifieds and purpose built FEDs, this footage just keeps on giving… Enjoy!
5

Comments on the H.A.M.B.