The Coffin
Back in the early-2000s, I first heard rumors of "The Coffin." Originally campaigned in the 1950s, it was built around a steel Model T roadster body and a 1932 Ford frame. Although the pieces were straightforward, the configuration made them memorable. How so? Well, the engine was in the bucket and the driver was enveloped inside a full hood.
It's one of those cars that you never forget. Earlier this week, a picture of it popped up on Instagram. I've seen a handful of photos of it through the years, but I realized I've never really studied it. After taking a closer look, I pulled a primary source off the shelf, Rodder's Journal #16, where my friend Bob Rothenberg tells the tale.
"It had a blown Chrysler, and the driver would sit under the hood and look out through a '32 grille shell," he told Thom Taylor for the article. "The builder of that car was Jack Card. It was called 'Michelin Card,' and we took it to the '58 Nationals in Tulsa and it won top eliminator there. It was probably one of the first rear-engine drag cars ever done, really neat. The car was gorgeous—it had little panels in the side of the hood you could look out of, but you couldn't see the driver. That's why they called it the Coffin."
There's no denying that Card's Coffin was on the cutting edge in the late-'50s. The whole setup is downright menacing, and it must have taken some serious engineering to sort out the steering and brakes. If I recall correctly, it was featured in Hot Rod Magazine in 1958 or 1959. Does anyone have a copy of the article handy? I'm sure I'm not the only one who would love to learn more.
—Joey Ukrop
Check out the Coffin at the 5:48 mark. Up until the time of writing, I had always thought it was black. Looks great in color, doesn't it?
St. Louis' finest!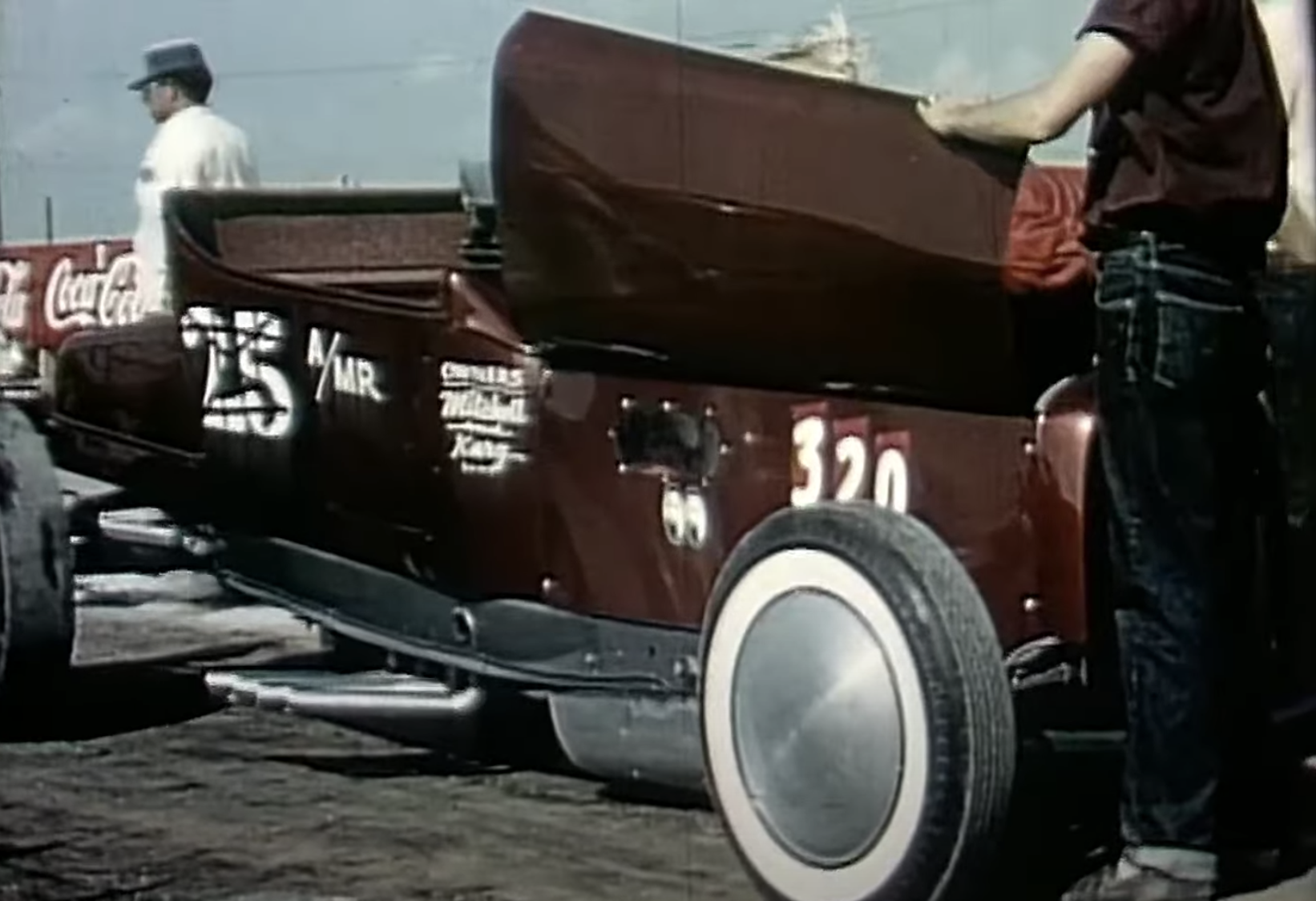 13

Comments on the H.A.M.B.