Did I see a Hot Rod?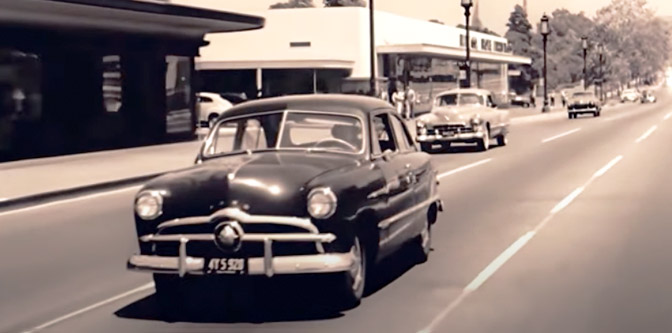 I've posted a number of these Southern California driving films from the 1950s before, often updated with the resolution increased to 60fps and colorized. Apologies if this particular clip has been shown here before, but watching it again (this particular version in black & white), I think I just might have spied a hot rod on the street! It's only for a moment and only the front of the car, but let me know if you happen to spot it as well. Regardless, this film clip is really a special little slice of history, with a number of great 40s and early 50s Fords, Hudsons, Studebakers, Dodges and more driving around in the Los Angeles sunshine. Just check out the midcentury gas station architecture, pedestrians dressed up to the nines, and billboards advertising fallout shelters!
19

Comments on the H.A.M.B.