Mexican Blackbird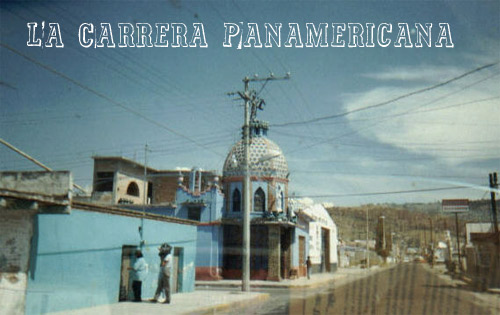 The toughest race in the world. Lemans doesn't hold a candle. Mille Miglia doesn't come close. Terrible maps, horrible roads, drivers with evil intentions, and government employees with empty pockets and children to feed. After the race, there were no real winners or losers – just dusty survivors. They were real road warriors.
Mexico wanted to celebrate the completion of their Panamerican Highway. They were either already drunk or out of Tequilla, because this race was never a good idea. Proof is in the history lesson as this deal was only ran from 1950 till 1954. Too many accidents, too many deaths, too many laws ignored and unpaid.
Still, heroes garnered their status in those four short years. Carroll Shelby, Phil Hill, Jaun Fangio, and Mickey Thompson all made it through with some success. You might even remember the Hot Rod Magazine sponsored "El Caballo" roadster. Ak Miller showed his freakishly stubborn ways in driving that little car through the Mexican landscape and into the realm of legends.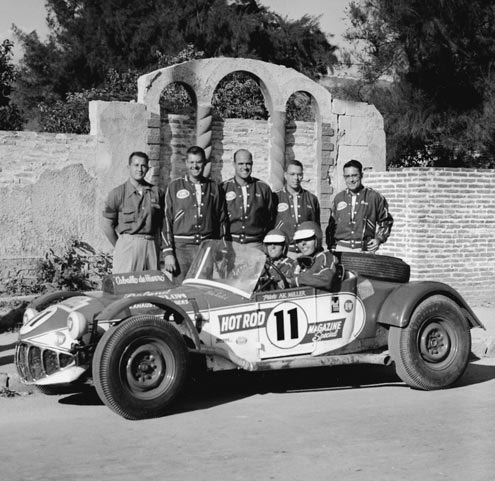 Most surving veterens point to the first race in 1950 as the one to remember. Out of the 126 cars that entered the race, only 47 finished. More than not exited the race after some sort of violence… Three died. Herschel McGriff won his race with the Mexican Blackbird and piloted his 1950 Olds past Ferraris and Porsches to take the "win".
He gives it like this:
"We were living on nerves. I lost 20 pounds in five days. We had no support truck, just a couple of wrenches and bumper jacks. I won because I knew how to drive on poor roads. I was simply used to driving big trucks on gravel and we had 6-ply tires on the race car."
And then there were the Mexican nationals… Some saw the event as a chance to get some free performance parts after hours. Others saw it as a sporting event for themselves. As the hot rods roared through their tiny little barios at over 100 mph, some would make an effort to actually reach out and touch the cars. No records were kept on how many civilians were killed in this manner.
As it was is not how it is. They brought a watered down version of the event back in the 1980s. It's as close as you can get to real road racing these days, sans the blood and the tequilla but plus roll cages. I even hear the Mexican Blackbird can be seen flying above the action and taking notes.
"They all call her 'Puta', cuz no one really knows her name. Her momma was Mexican. Her pappa was an ace of spades…"
Sources: Popular Mechanics; The McGriffs, ZZ Top