The Sound Of Nitro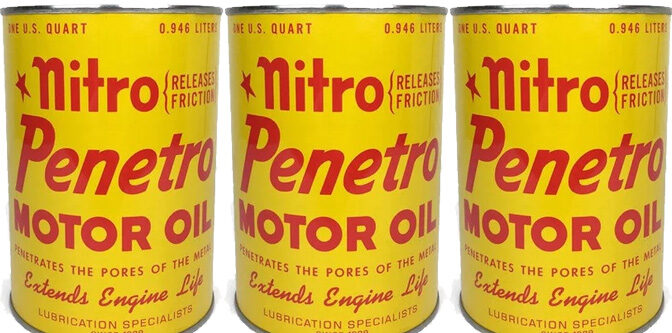 So Covid is still kicking my ass a bit, but you can't keep a mostly good man down – especially if he is sniffing nitro. I can't find any of the stuff, so in a stupor I decided to do the next best thing and sniff out some audio of a Nitro fueled flathead.
Thing is, I remembered this video from over a decade ago but YouTube had stopped indexing it and searches were turning up nothing. It took me hours of going through email archives until I finally found the email from 2012 with a link. Incredibly, the video was still there. Check it out:
Dope, right? For the life of me, I can't remember who owned the car at the time of the video. I guess the virus has already moved to my brain… but I can remember everything else about it. The roadster was originally built/ran by Sandy Belond (of muffler/exhaust fame) on 58% Meth(anol), 20% Nitro, 20% Gas, and 2% Castro Oil. A mixture so potent that the flathead ran over 125mph in 1942 at Muroc and many today consider it the fastest pre-war roadster ever built.
Regardless, a couple of things stand out to me:
Globally, the early 60's Ferrari V12 is considered by many as the best sounding motor of all time. I'd like to argue that "fact" a bit as I don't know that you can make ANYTHING sound as good as this little flat motor.
Sandy Belond is someone we really need to talk more about. He lead an incredible life, accomplished everything from nothing, and was one hell of a good guy by all accounts.
Anyway, I will be better by next week… The sound of this motor assures me of that. See you then.
39

Comments on the H.A.M.B.