Movie of the Week: The Streets of LA in 1948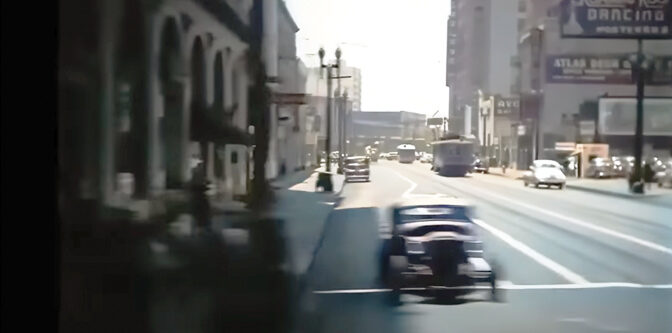 I'm back with some more fun car spotting on the streets, this time in Los Angeles around 1948. It's a great era for automobile design in general, and LA never disappoints with convertibles, woodies, and plenty of whitewalls! This particular film is way more jumpy and out of focus than previous examples I shared before, but it's still worth a look. Pro tip: It also helps the readability if you slow down your playback speed. Pretty darn sure I spotted a lowered, chopped fenderless coupe waiting at the light, right at 5:27. What else do you spot?
3

Comments on the H.A.M.B.