Vintage Sebring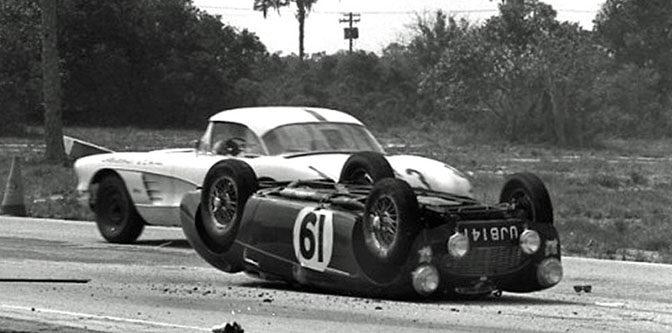 Ok fellas… I just about have all of this Grand Prix content out of my system for now, but before I shut down the Briggs Cunningham series, I figured it might be cool to feature the videos that sort of inspired my fall down the rabbit hole. A number of years ago, the Peterson Automotive Museum teamed up with Alex Xydias and together they created a sort of historical documentary on the 1958 12-Hours Of Sebring:
Pretty rad, right? Something about seeing Alex dote on a Testarossa makes me smile. But wait… There's more!
The other footage that I absolutely fell in love with was a Sebring Review from 1960. In this race, you can watch the early stages of the Ford Vs Ferrari war, Cunningham Corvettes, and just about everything else American Road Racing had to offer in 1960. It's simply glorious to see these cars racing side by side and get a feel for their actual scale both in size and speed.
But my favorite part? Has to be the audio… Multiple class racing is the best way to hear a race car and this footage does not disappoint. Enjoy:
9

Comments on the H.A.M.B.