The inagural 1960 Dallas Autorama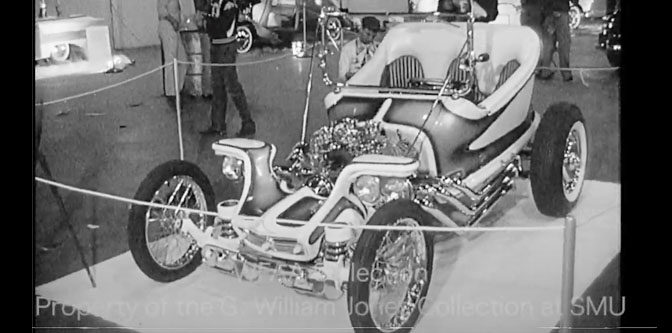 Dallas hosted the first-ever Autorama car show November 12th and 13th, 1960 at the Varied Industries building in Fair Park, and it was probably the largest indoor car event in the region up to that point. You notice the poster at the beginning of this film has a few errors: Calling the event the "1st Annual" and listing the location as the Texas State Fairgrounds. The good news is that this silent movie has got a few great cars to check out, including Big Daddy Roth's 'Outlaw', which had just been completed about a year earlier. Roth very likely attended the event with the car, as you see the El Diablo Impala and someone from local channel WFAA TV displaying his airbrushed sweatshirt in the video. Dig it!
Now about that cow print roadster pick up…
14

Comments on the H.A.M.B.