Car Spotting on the 1950 Streets of San Francisco!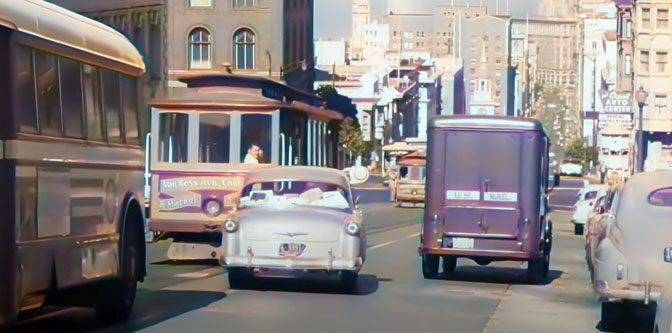 I love finding these colorized films of 1950s street scenes, and this clip of San Francisco is a real treat. So many vivid details and cool cars in such a stunningly beautiful city at the time. The majority of the footage was likely shot in the year 1950, the year of the very first National Roadster Show right across the bay in Oakland. How did I guess that? The vehicles are running '47 yellow plates with corner tabs, and California switched to black plates in 1951. There's a few shorter shots with 1952-era cars, so I think they mixed a couple of different films together to make this. As far cars to look out for, there are plenty of Mercurys, Shoebox Fords, Woodies, a '52 Ford with a cool Tennessee plate and a swamp cooler on the window,  and a 1951 Kaiser Police car!
8

Comments on the H.A.M.B.